Education
Wayne State University, Doctor of Philosophy, 1979
Professional links
Fellow

AAAS

Fellow

MRS

Fellow

ECS

Member

ACS

Member

ISE

Member

APS
Campus associations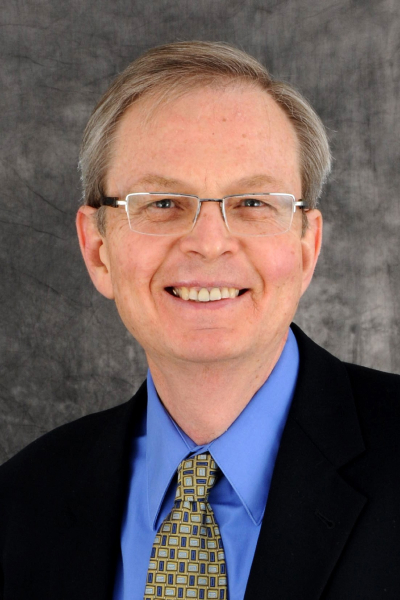 Jay Switzer
Professor
Chemistry
227 Straumanis-James Hall
Education
Wayne State University, Doctor of Philosophy, 1979
Professional links
Fellow

AAAS

Fellow

MRS

Fellow

ECS

Member

ACS

Member

ISE

Member

APS
Campus associations
Biography
Jay A. Switzer is the Donald L. Castleman Distinguished Professor of Chemistry at Missouri University of Science and Technology. He is also a Curators' Distinguished Professor of Chemistry and a Senior Investigator in the Materials Research Center. He has spent most of his adult life working on the electrodeposition of nanostructured metal oxide semiconductors, magnetic materials, and catalysts. Switzer is best known for his work on the electrodeposition of epitaxial metal oxides, oxide superlattices, and chiral surfaces. He received his B.S. in Chemistry from the University of Cincinnati, and his Ph.D. in Inorganic Chemistry from Wayne State University, under the direction of Professor John F. Endicott. After receiving his Ph.D. he joined Union Oil Company of California (UNOCAL) as a Senior Research Chemist. His research at UNOCAL was on photoelectrochemistry and the electrochemical processing of photovoltaic cells. In 1986, Switzer joined the Materials Science and Engineering Department of the University of Pittsburgh as an Associate Professor. In 1990, Switzer moved to the University of Missouri, Rolla as Professor of Chemistry. Dr. Switzer received the Electrodeposition Research Award from The Electrochemical Society. He is a Fellow of the American Association for the Advancement of Science (AAAS), the Materials Research Society (MRS), The Electrochemical Society (ECS), and the Japan Society for the Promotion of Science (JSPS).
Expertise areas
Inorganic Materials Chemistry, Electrochemistry, Epitaxial Growth, Photoelectrochemistry, Electrocatalysis
Current research projects
Electrochemistry
Epitaxial electrodeposition of metal oxides
Photoelectrochemistry
Electrocatalysis
Epitaxy
Spin coating epitaxial films
Epitaxial lift-off of single crystal foils for flexible electronics
Topotactic transformations of epitaxial films
Chirality
Electrodeposition of two-dimensional chiral surfaces
Chiral catalysis
Chiral crystallization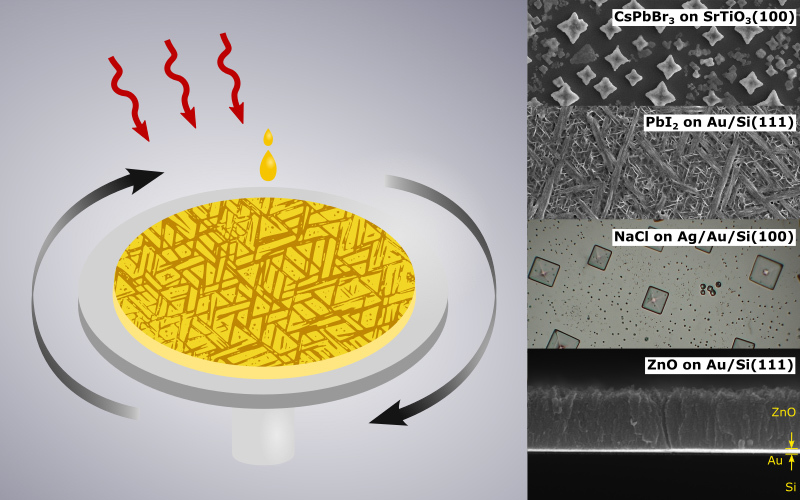 Research interests
Inorganic materials chemistry, Electrochemistry, Synthesis and processing of nanoscale metal oxides, Electrodeposition of superlattices, Epitaxial growth, X-ray diffraction and scanning probe microscopy, Quantum confinement, Spintronic materials and devices, Epitaxial electrodeposition, High-temperature superconductors, Chiral electrodeposition, Chiral catalysts and sensors, Spin coating epitaxial films.
Research funding
DOE "Epitaxial Electrodeposition of Metal Oxide Thin Films and
Superlattices for Energy Conversion and Storage" -
Department of Energy, Office of Basic Energy Science,
Division of Materials Sciences & Engineering, Synthesis &
Processing Program, Proposal #DE-FG02-08ER46518, $2,370,000,
thirteen years, September 1, 2008-August 31, 2021. Sole PI
on grant (100% shared credit).
Publications
Spin coating epitaxial films M. V. Kelso, N. K. Mahenderkar, Q. Chen, J. Z. Tubbesing, and J. A. Switzer,
Science 364, 166-169 (2019). DOI: 10.1126/science.aaw6184.
Electrodeposition of nanometer-thick epitaxial films of silver onto single-crystal silicon wafers

Q. Chen and J. A. Switzer, J. Mater. Chem. C 7, 1720-1725 (2019).

Epitaxial Electrodeposition of Copper(100) onto Silicon(100) and Lift-off of Single-Crystal-Like Cu(100) Foils C. M. Hull and J. A. Switzer, ACS Appl. Mater. Interfaces 10, 38596-38602
(2018).
Epitaxial Electrodeposition of Chiral Metal Surfaces on Silicon(643) M. V. Kelso, J. Z. Tubbesing, and J. A. Switzer, J. Am. Chem. Soc. 140, 15812-
15819 (2018)
Photoelectrochemistry of Ultrathin, Semitransparent, and Catalytic Gold Films Electrodeposited Epitaxially onto n-Silicon(111) Q. Chen and J. A. Switzer, ACS Appl. Mater. Interfaces 10, 21365-21371
(2018).
Epitaxial lift-off of electrodeposited single-crystal gold foils for flexible electronics N. H. Mahenderkar, Q. Chen, Y.-C. Liu, A. R. Duchild, S. Hofheins, E. Chason,
and J. A. Switzer, Science 355, 1203-1206 (2017).
An electrodeposited inhomogeneous metal-insulator-semiconductor junction for efficient photoelectrochemical water oxidation J. C. Hill, A. T. Landers, and J. A. Switzer, Nature Mater. 14, 1150-1155
(2015).
Electrodeposited germanium nanowires N. K. Mahenderkar, Y.-C. Liu, J. A. Koza, and J. A. Switzer, ACS Nano 8,
9524-9530 (2014).
Enantiospecific electrodeposition of a chiral catalyst J. A. Switzer, H. M. Kothari, P. Poizot, S. Nakanishi, and E. W. Bohannan,
Nature 425, 490-493 (2003).
Epitaxial electrodeposition of ZnO nanopillars on single-crystal gold R. Liu, A. A. Vertegel, E. W. Bohannan, and J. A. Switzer, Chem. Mater. 13,
508-512 (2001).
Electrodeposited ceramic single crystals J. A. Switzer, M. G. Shumsky, and E. W. Bohannan, Science 284, 293-296
(1999).
Epitaxial electrodeposition of copper(I) oxide on single-crystal gold(100) E. W. Bohannan, M. G. Shumsky, and J. A. Switzer, Chem. Mater. 11, 2289-
2291 (1999).
Electrodeposited defect-chemistry superlattices J. A. Switzer, C. J. Hung, B. E. Breyfogle, M. G. Shumsky, R. Van Leeuwen,
and T. D. Golden, Science 264, 1573 (1994).
Scanning Tunneling Microscopy of Electrodeposited Ceramic Superlattices J. A. Switzer, R. P. Raffaelle, R. J. Phillips, Chen-Jen Hung, and Teresa D.
Golden, Science 258, 1918 (1992).
Electrodeposited ceramic superlattices

J. A. Switzer, M. J. Shane, and R. J. Phillips, Science, 247, 444 (1990)
Awards
2003 ECS Electrodeposition Research Award 204th Electrochemical Society National Meeting, Orlando, FL, October
12-16, 2003. Award address given in Symposium A2 - Nanostructured
Materials. Award address, Epitaxial Electrodeposition of Metal Oxide
Nanostructures.
2006 American Chemical Society Midwest Award
President's Award for Research and Creativity- May, 2007
Elected as Fellow to AAAS in November, 2013
Elected as Fellow to MRS in April, 2015.
Japan Society for the Promotion of Science (JSPS) Fellowship, 2017
Elected as Fellow of ECS in May, 2018